2020 presented challenges that no one could have predicted. As live concerts ground to a halt, orchestras turned their attention to digital media –  eager to bring the power of music into people's homes.
We collaborated with the Philarmonia Orchestra and Eastwood Records to develop and produce a series of emotive and high-quality online recordings – providing a musical connection, despite national lockdown.
This process meant the orchestra had to step into the unknown, take a risk and adapt to the circumstances forced on us. The Philharmonia trusted us to create meaningful video content that didn't compromise on quality, presenting the orchestra in an impactful way.
"I was completely unprepared for the emotional impact this short streamed concert had on me… the orchestra has gone for a beautifully filmed and intelligently presented format specially tailored for online audiences. "
★★★★★
Richard Morrison, The Times
With streaming video the only option open to audiences, we wanted to produce something worthy of their time. Whilst high-quality live streams are possible, they can be costly, risky and can limit both access and nuance to the experience. These expertly produced sessions managed to capture each performance's essence and deliver content that resonated with even the most sceptical of audiences.
Shot at the stunning Battersea Arts Centre and working with world-class talent, from Sheku Kanneh-Mason and Nicola Benedetti to Stephen Fry and Esa-Pekka Salonen, we embarked on our mission to bring performances of Beethoven, Saint-Saëns and Dvořák to life through the screen.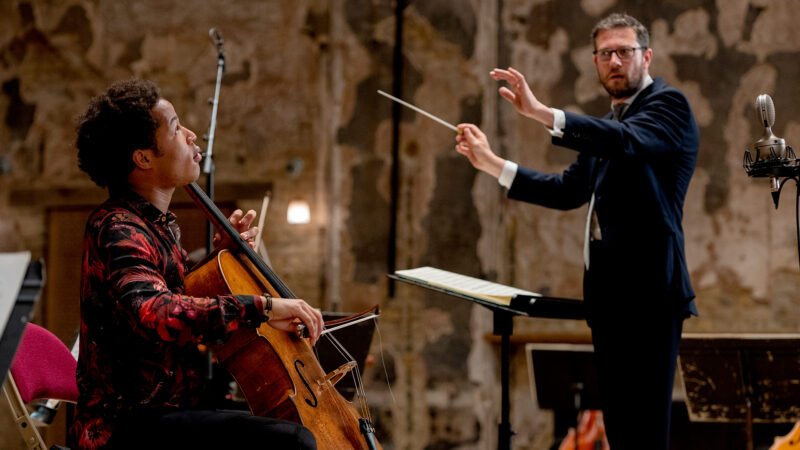 Since our initial collaborations, we've recorded several new sessions and have more planned for the future. Our work with Philarmonia proves that music's power can transcend through the screen when executed with quality in mind. This new format has captured our worldwide audiences' imaginations, set to become an additional, rather than an alternative, way to enjoy music.