David Milward, 3'40"
Leafcutter John, 4'38"
Joseph Khell, 4'43"
In 2015, we worked with Nakanojo Biennale to create a documentary examining the processes of its artists in residence. Back in the UK, we revisited the concept, but this time uncovering the hidden processes of musical instrument makers.
Each of the short films focuses on one unique maker, as they follow their fascination with sound.
These makers take their craft seriously. It's an obsessive process, and a very personal one. We expected the passion, but not how deeply they connect with the instruments they make, and the lives those instruments lead. Every instrument is a reflection of them, and it carries a piece of them with it.
Joseph Khell
Joseph makes steel pans from oil drums, a process that takes hours of hammering, refining and tuning to get right. And even then, it might all go wrong. It's a passion he grew up with, and a skill that's grown.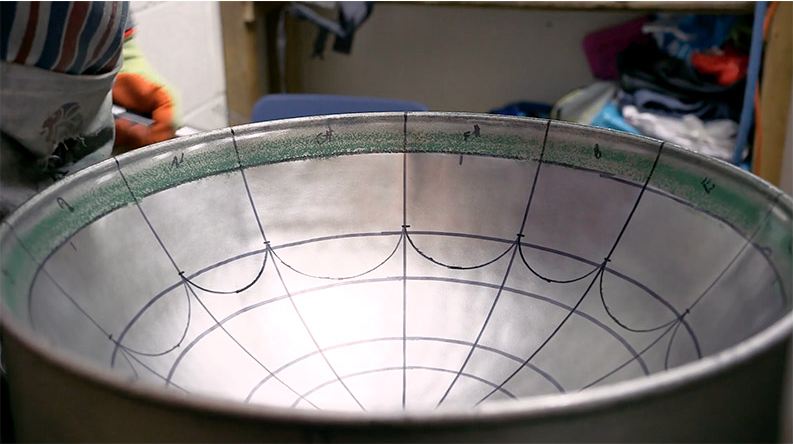 David Milward
The greatest instruments were made by a simple craftsman at a workbench, like David. At concerts, he thinks about the men who would have made each viola the same way 400 years ago as he does now, taking months to give it the life it now leads. It's a romantic line of work.
"There's this whole little word that develops between you and that box of wood in front of you."
Leafcutter John
For most, a string breaking on a guitar wouldn't count as music. But those real sounds, out of time, not following a key, are what fascinate Leafcutter John. And why play traditional instruments when you can programme your own?